MySTI– Muslim Youth Scholar Training Internship is an initiative of the Mafiq Foundation in collaboration with IRead foundation, started in 2013, that inspires initiatives that aims at solving community problems by integrating Islamic and scientific research methodologies. 
The event is conducted annually and has been organized in DC, Maryland, and Virginia area.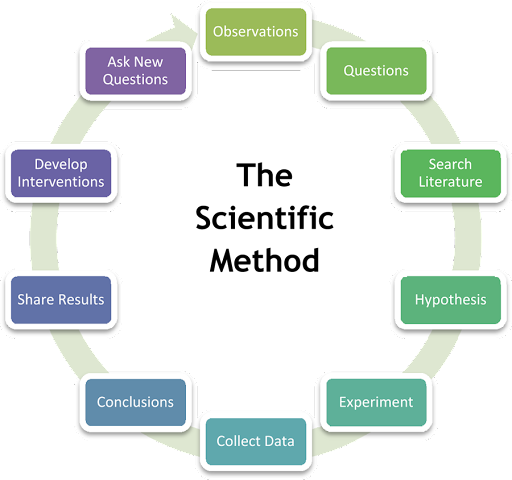 The National Academy of Sciences states that the object of research is to "extend human knowledge of the physical, biological, or social world beyond what is already known."

What is Islamic research and how does it differ from Scientific Research? 
Scientific research (SR) believes that there is no truth until it is scientifically proven

SR provides an avenue to get benefitted in the dunya while this is focused for benefiting both Dunya and Akhirah

Islamic research believes Allah has send down the Truth and we explore the truth for the welfare of the mankind

As stated in the al-Hadith of the Prophet, which means, "The best of you is the more useful for others".
Why We Do It
There are many useful benefits of doing the internship.
Learning research methodology and its

practical implementation

to real world scenario 

Islamic perspectives on engaging with Science & Research

Steps of writing a proposal to conduct research

Scientific research methodologies of problem solving

Techniques and tools to do brainstorming on a problem in a systematic way

Derive research questions and scope goals in solving a community problem

Concepts of innovation and patent

Techniques of collecting data to solve a problem

Data analysis technologies/ techniques 

Statistical concepts and techniques to solve problems

Use cases of Qur'anic Data Analysis

Machine Learning tools for Data Analysis, clustering, and visualization

Set up a website for presenting my research result 

impact of my social media profile on my College/career and how to use it positively

Steps/techniques necessary to succeed in College and career preparation
Early research experience can be an

entry point for future undergraduate research

opportunities.

Networks and Connections:

 You create greater bond with people in your team, mentors and during research.  
Collaboration:

 Having an opportunity to 

work with like-minded people and deepen your knowledge

 puts you in a position to work as a team towards achieving a higher purpose, a goal that surpasses the individual concept of sharing knowledge and accomplishing great achievements. You also get a chance to realize the importance of having high communication skills and how teamwork can help accomplish outstanding achievements. 

Time Management

Mentors provides valuable

coaching, support and feedback

in developing future science scholars.