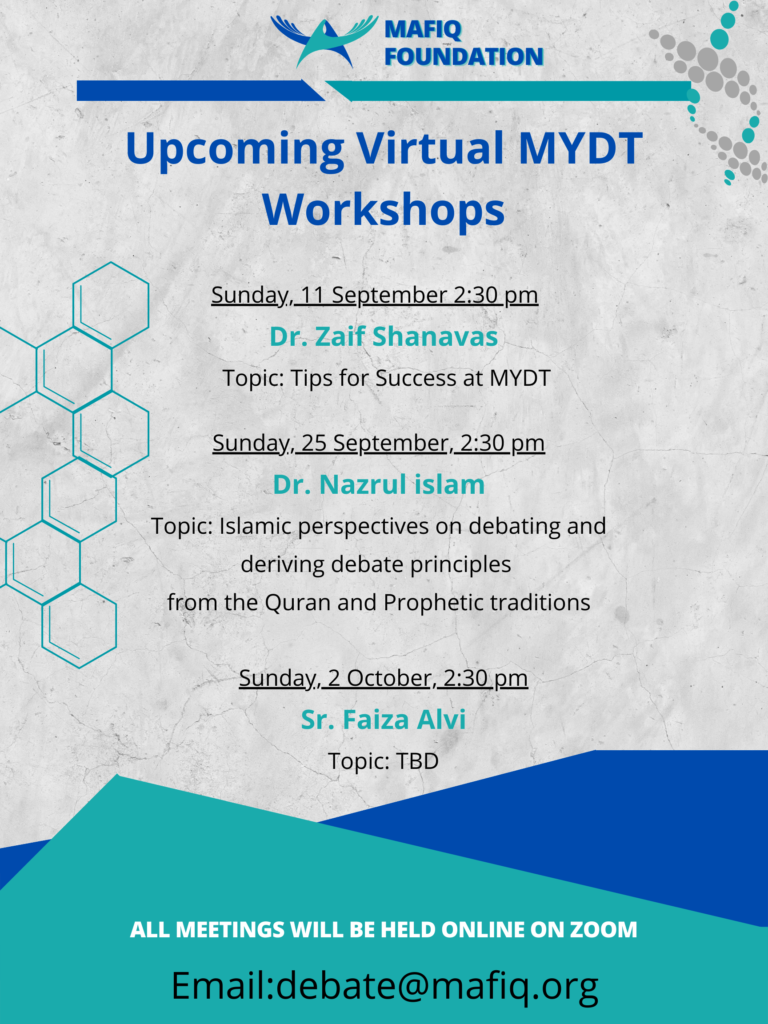 These debate workshops, held by veteran MYDT debate coaches, are an excellent resource for debaters and new coaches alike.
Watch our workshops to introduce structure & rules of parliamentary style debate competition by distinguished judges:
Please join us in our last workshop on Sunday, 2 October at 2:30PM taught by Sister Faiza Alvi. 
Click here to Register for the Workshop!!!