Elementary School Category addresses the items below in their letters/essays
Elementary School Category (Levels 1 & 2)
How is the earth a gift from Allah? 
 Are our daily activities hurting the earth? 
What can you do to protect it? 
Give some examples from your life and the life of the Prophet Muhammad (SAS) explaining the importance of taking care of the earth.
Middle School Category Addresses the items below in their essays.
Middle School Category (Levels 3 & 4)
Describe how Muslims can help to fight climate change and get others involved in taking care of the beautiful world that Allah has provided to us.
What do we learn from the Quran, Hadith, and Islamic History that we can draw lessons from about why protecting the earth is important and how to do it?
High School Category addresses the items below in their essays.
High School Category (Levels 5 & 6)
As a Muslim community, how important should protecting the earth be to us and why? 

What are some of the effects of climate change that affect us and Muslims around the world and what should our role be in responding to climate change? 

Explain what you can do on an individual, communal, and societal level to address environmental injustice and other problems related to the environment.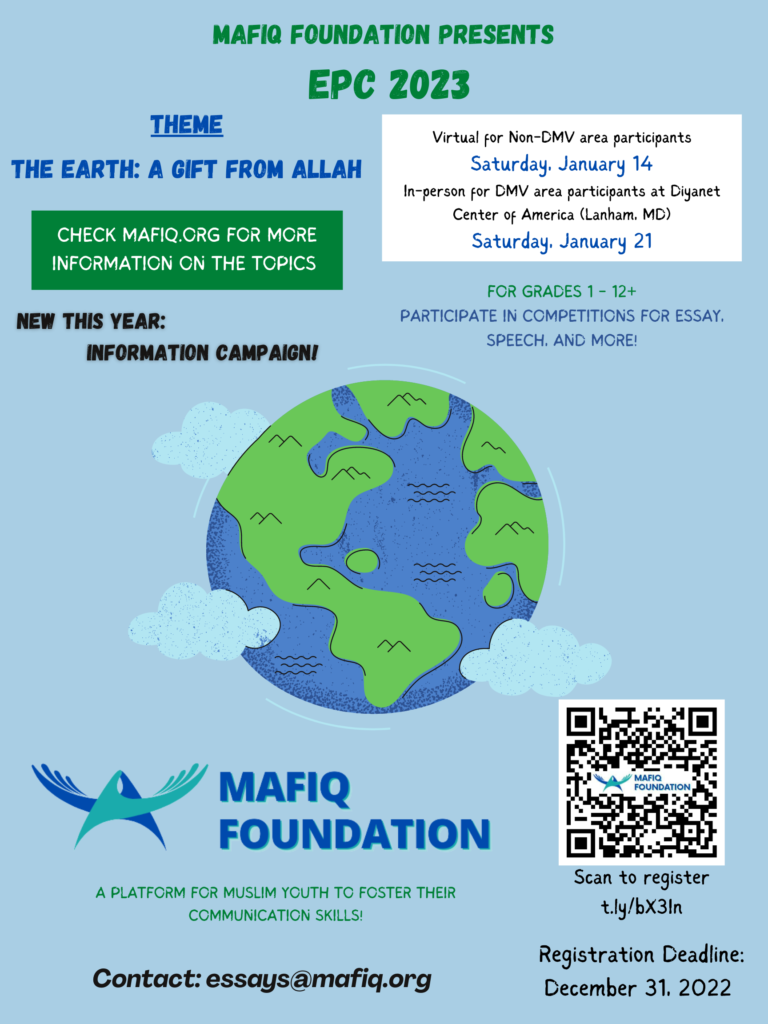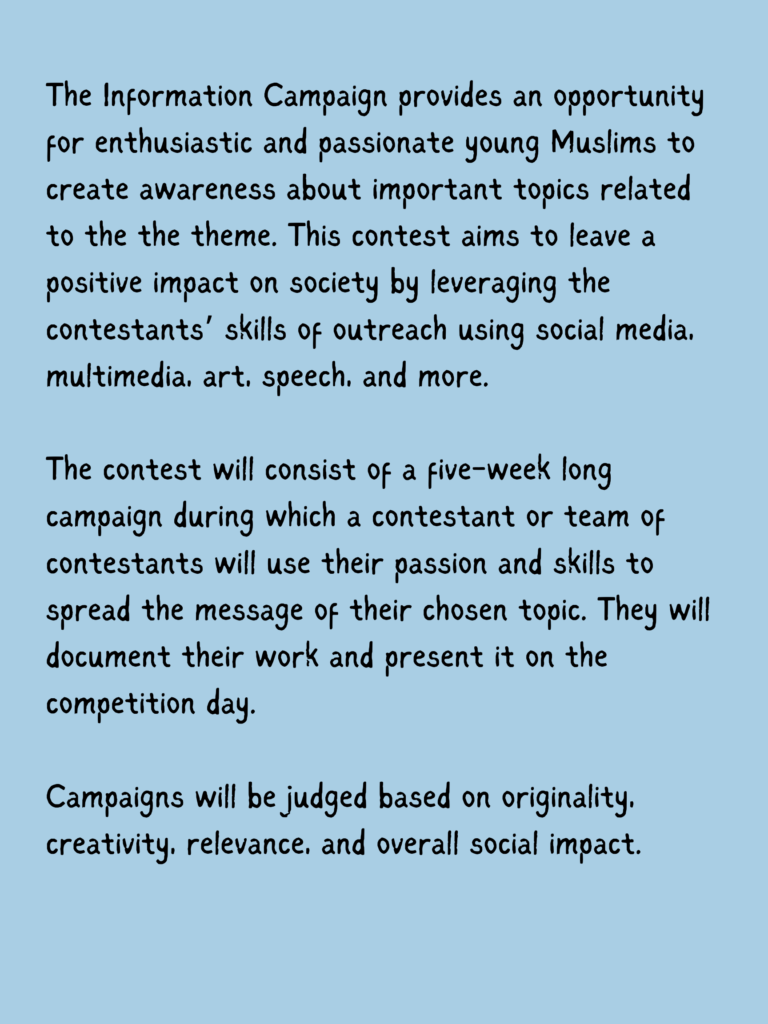 Level 1 (Grades 1 & 2) - Writes a letter using a friendly letter format.
All other Levels write in an essay format.