A 4-week long program designed to integrate Islamic perspectives on contemporary issues, technological know-hows, and hands-on activities.
An initiative of the Mafiq Foundation in collaboration with IRead foundation, started in 2016, with a goal to foster the exploratory and preparatory skill sets in High school and Middle school students in their preparation for College and Career.
Program Duration: July 8 – 29
Mon-Fri 4:00pm – 6:30pm
Sat 11am – 1:30pm
Location: Al Huda School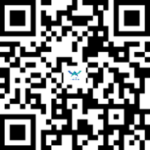 Scientific Research Internship Prep (Grade 11-12)
Data Science/Analytics (Grade 9-10)
Programming is Fun! (Grade 6-8)
Bringing together the best of the community to build a better tomorrow
Participate and Volunteer for enlightening and rewarding experiencing
What Our Participants, Parents & Judges Have To Say
Mafiq is a non-profit 501(C) entity to help charitable, educational and humanitarian causes.