COOOL Summer program is an initiative of the Mafiq Foundation in collaboration with IRead foundation, started in 2016, that is designed based on a balanced integration of Islamic perspectives on contemporary issues, technological know-hows, and hands-on activities. The objective of the program is to inculcate importance of "service", "back to community" and "deen" in our everyday lives.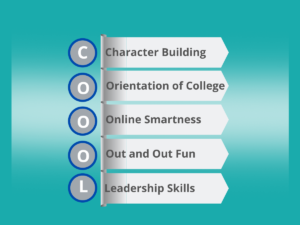 Our goal is to foster the exploratory and preparatory skill sets in High school and Middle school students in their preparation for College and Career:
Critical Thinking – Through early exposure to research internship projects
Problem Solving – Through identifying and solving real-life problems
College Readiness – Through College Admission tips, roundtable with Professionals, AP test workshops, and SAT preparation
Cyber Smartness – Through facilitating a producer-centric role in the internet as opposed to consumer-centric; equipping with cybersecurity and cyberdetective solutions and safe and secure online practices
Collaboration Skills – Through group projects, team participation in the Computer Science  competition (ACSL); peer mentoring (High school mentoring Middle school etc.)
Our Approach includes:
Dhikr-Fikr Integration– Integration of the Book of Revelation and the book of nature
Confidence Instilling
Character Building
Our Resources include:
*STEM professionals, teachers, and College Students as instructors
*Blended curriculum of Islamic and Scientific coverage
*Passionate minds to see the students succeed
Academic Programs:
Research track for students from Grade 10-12
– the foundational concepts of Islamic and Scientific research methodologies, the art and science of developing a research proposal, and different analytical tools and software (like Excel, Data visualization tools, and web development tools). It is also foundational to Mafiq's MySTI, The Scholars training and Internship.
Explore science and analysis for students from Grade 9-10
– use of analytical tools and software (like Excel, Data visualization tools, and web development tools)
Explore Programming track for students of Grade 6-8
– teaches students the basics of building their own web through web development tools and Python programming as well as the fundamentals of cyber security and safety.
The event is conducted annually and was initially started from DC, Maryland, and Virginia area; however gradually it has spread across the globe with virtual and in-person events.
Why We Do It
The program curriculum is designed keeping in mind integration of Allah-awareness with STEM
*Research Track
*Understand the process of developing a research proposal on selected topics of interest
*Explain and examine Islamic and scientific research methodologies
*Apply scientific research tools and techniques with specific focus on Data Science & Analysis
*Data science and analysis Track
*Understand how Data Science is useful in our everyday life
*Learn technologies and techniques of Data Analysis
*Apply Python and other Data Analysis tools to solve problem
*Practice Technical & Islamic solutions for Security, and Privacy on the web.
*Programming is fun Track
*Foundational concepts of programming and Computer Science
*How to plan a strategy to solve a problem
*Develop problem-solving, game design using Python programming language
*Practice Technical & Islamic solutions for Security, and Privacy on the web.
Networks and Connections: You meet new people as other participants, trainers and organizers. 
Collaboration: Develop communication skills 
Time Management
Trainers provide valuable learning, support and feedback through the course of the program
Mahfuzur Rahman earned a Master Degree in Computer Science and a Bachelor of Arts degree, in Civil Engineering. Br. Mahfuz works in the United States Patent and Trademark Office (USPTO) where he works with intellectual property law and statutory guidelines and examines cryptography and security applications. Br. Mahfuz also serves as a Trainer, Search Mentor and is involved in various education and outreach activities including STEM programs for K-12 students in the community. He has also been working with MAFIQ Foundation and iREAD and has been part of various youth development programs such as Muslim Youth Debate Tournament (MYDT), Essay & Panel Competition (EPC), and Science Fair Judging.

Hamza Siddiqui has volunteered in web development for his local Masjid in Hagerstown as well as some local non-profit organizations made to serve the community. He has been studying computer science for a year and a half and has taken courses that use Java and Python. He was also a math tutor at UMBC and love sharing any beneficial knowledge that he has, especially when it benefits our younger generations in the Muslim community.
Adnan Zaber is currently a senior at the University of Maryland majoring in computer engineering. He is currently working with the NIH doing various tasks including development. He is passionate about working with the youth as he's taught ACSL and COOOL for the past couple of years. He is looking forward to learning something new from the students as he does every year.
Irfaan Jamarussadiq is a rising junior at the University of Maryland studying Computer Science. In his spare time, he enjoys helping others learn computer science and mathematics related topics.
Muhammad Islam (Shaheen) Web and software developer as a hobbyist and electrical engineer professionally with Masters Degree in VLSI and analog IC design. Worked as a Faculty in an international university called IUT(Islamic University of Technology, Bangladesh a subsidiary of OIC, Organization of Islamic Conference)
Dr. Farid Ahmed currently works at the Johns Hopkins University Applied Physics Laboratory. His academic background includes Electrical Engineering, Computer Science/engineering and Cyber security. He has been involved in many youth empowerment activities in the community, such as LETS READ, Mafiq EPC, Debate, MySTI Research Internship, COOOL Summer, MUNA Youth, and IREAD STEAM activities. He also volunteers at the Maryland MESA STEM programs (Cyber Robot, NEDC, College Prep, and Cyber security), and ISC2 Safe and secure online initiatives.
Adil Faisal is the Founder of 8126.co, a Product Innovation CoLab in Maryland, USA. The world is full of interesting, challenging, worth-your-while problems waiting to be solved. The CoLab shines a light on problems worth solving. The CoLab works with the community and especially the youth on Ethical, Impact innovation. Over the last 20 years, Adil has served a number of startups, Fortune 100s like Microsoft and Cisco and several U.S. Federal and State Agencies like NIH, HHS, and USCIS. He holds several U.S. Patents in the fields of SaaS and DevOps. He hails from Bangladesh and lives near DC with his family and two very agile sons.
Dr. Bilal Kushpinar is the president of Diyanet Center of America (DCA). Before joining DCA, Prof. Kuspinar was working as Dean of Faculty of Social Sciences and Humanities at the Necmettin Erbakan University in Konya, Turkey. He has been appointed as Counsellor for Social and Religious Affairs in the Turkish Embassy, Washington DC and President of the Diyanet Center of America and started to work on Friday, October 25th, 2019. Professor Bilal Kushpinar completed BA in Theology at Selcuk University, Konya, Turkey and earned M.Sc. in Philosophy at Middle East Technical University, Ankara, Turkey. Professor Bilal Kushpinar earned his first Ph.D. in Islamic Philosophy at Selcuk University, Konya, Turkey and Second Ph.D. in Islamic Studies and Philosophy at McGill University, Montreal, Canada. He worked as Professor at Selcuk University (Turkey), International Institute of Islamic Thought and Civilization in Kuala Lumpur (Malaysia), McGill University (Canada), Concordia University (Canada), Ahlia University (Bahrain), and Necmettin Erbakan University (Turkey). Out of his many accomplishments, Professor Bilal Kushpinar is the author of several books and articles in the fields of philosophy, Social Sciences, and humanity studies.
Dr. Mohamed Eltoweissy is a Full Professor and Department Head of the Department of Computer and Information Sciences at Virginia Military Institute. He is also the Director of the Cyber Defense Lab at VMI. Previously he served on the faculty of The Bradley Department of Electrical and Computer Engineering at Virginia Tech and as Chief Scientist for Secure Cyber Systems at Pacific Northwest National Laboratory. Dr. Eltoweissy's current interests crosscut the areas of network security and resilience, cooperative autonomic systems, and networking architecture and protocols. Dr. Eltoweissy has over 185 publications in archival journals and respected books and conference proceedings and an extensive funding record. He also served on the editorial board of IEEE Transactions on Computers (the flagship and oldest Transactions of the IEEE Computer Society) as well as other reputable journals. Furthermore, dr. Eltoweissy is active as an invited speaker at both the national and international levels. Dr. Eltoweissy received several awards and recognitions for research, education, service and entrepreneurship, including best paper awards, top placements at Cyber Security competitions, and nomination for the Virginia SCHEV Outstanding Faculty Awards, the highest honor for faculty in Virginia.
Abu S Muinuddin is A solution Architect/Sr. Software Engineer/Lead Developer of over 17 years of strong skills in complex application programming. He has over 3 years of Excellent experience in DevOps with Agile methodology. Proficient in AWS/OPenShift PaaS Cloud technology. He also led the development of Spring-boot, node js services and Angular frontend developments. Over 14 years of Excellent experience in the Object Oriented analysis, design, development, Unit Test, implementation, configuration, and maintenance of large scale applications. Over 4 years of development lead experience in enterprise software using Java, J2EE, JEE, EJB, JMS JSP, Servlet, Struts, Spring, Hibernate, DB2, SQL Server, Oracle, HTML, DHTML, XML, Unix Shell script, ASP, VB Script, Java Script and Object Oriented N-tier architecture. Experience developing applications using Service Oriented Architecture (SOA), JAX-WS, JAX-RS, WSDL, and SOAP technologies. Experience using open source APIs such as Struts, Spring, Hibernate, Jakarta Commons, Log4J, Slf4J, Logger. Over 3 years of development lead experience in ColdFusion 4.x/5.x/MX which includes exclusive development of B2B, B2C and eCommerce applications. Over 2 years of development experience on Microsoft programming language such as Visual Basic, ASP, and VBScript.
Ayman Nassar, Founder and former Chairman of Islamic Leadership Institute of America (ILIA), current Chief Student Experience Office. He has over 25 years of experience in enterprise architecture, enterprise and individual transformation, youth development, project/program management and systems engineering & architecture where he managed over $0.25 billion in projects. Over the past 20 years he has coached, taught and counseled thousands of youth and young professionals. He has been a certified mentor and coach with Big Brother Big Sister, Lutheran Social Services, Dar Al-Taqwa, Prince George's Community College Asian, Latino, African, Native American (ALANA), New Beginnings Youth Center, Howard County Detention Center and ILIA. Ayman is a member of the Howard County Reentry Council and the Howard County Ethnic Diversity Round Table. He has been trained in cultural competence, youth development, reentry, psychology, curriculum development and has devised over 140 courses and programs for youth and adults. He was faculty at University of California, Prince George's Community College, Strayer University and Howard Community College. He has also offered hundreds of public speeches, and acts as an advisor consultant to masjids and Islamic institutions on topics of organizational excellence, strategic planning, organizational development, enterprise architecture and sustainability. He published a number of books in the areas of leadership and project management, and writes frequently on topics of leadership and management from the Islamic perspective. Ayman holds graduate degrees in Engineering Management, Systems Engineering and Electrical Engineering, and is certified in project management, systems engineering, IT architecture, quality management, organizational excellence and six sigma. He also attended the Higher Institute for Islamic Studies in Cairo in 2003 where he studied basics of governance models among other topics.
Hena Zuberi is the Editor in Chief of Muslimmatters.org. She leads the DC office of the human rights organization, Justice For All, focusing on stopping the genocide of the Rohingya under Burma Task Force, advocacy for the Uighur people with the Save Uighur Campaign and Free Kashmir Action. She was a Staff Reporter at the Muslim Link newspaper which serves the DC Metro. Hena has worked as a television news reporter and producer for CNBC Asia and World Television News. Active in her SoCal community, Hena served as the Youth Director for the Unity Center. Using her experience with Youth, she conducts Growing Up With God workshops
Talib Karim is the Co-Founder and CEO of STEM4US!, an advocacy organization dedicated to increasing the numbers and diversity of our nation's workers and innovators in the Cybersecurity and other STEM sectors. To achieve this mission, STEM4US! engages private and public sector leaders to increase funding for science related education and training. Recently, the group launched an initiative to divert youth and parents from jail to cybersecurity training at Historically Black Colleges and Universities and community colleges. In addition, Talib serves as CEO for Abe Legal, an app that helps lawyers provide services to families, businesses and nonprofits. Along with this, Talib manages a Washington, DC-based boutique business law firm that assists entrepreneurs with technology, education, and energy transactional, regulatory and litigation matters. Talib has taught as a professor at Bowie State University, a Historically Black College & University, based in Maryland. Talib's coursework focused on labor, employment, electronic banking, online business enterprises, e-banking, venture capital, and other economic policy issues. Previously Talib worked as the Legislative Director and Chief Counsel for Congresswoman Sheila Jackson Lee, As a veteran, Talib had the distinct honor of serving as a senior disabilities oversight counsel with the House Veterans Affairs Committee where he helped lead investigations that resulted in numerous reforms of the VA's benefit claims system. Talib's college career was launched at the U.S. Air Force Academy in Colorado. Ultimately, Talib earned his degrees in Mechanical Engineering and Law from the prestigious Howard University. Advocacy runs in the veins of Talib's family, Talib's wife, brother, sister, and three sisters-in-law are members of the legal profession. Talib's legal career was inspired by his late father, a civil rights leader who worked with Dr. Martin Luther King, Jr., and initiated a federal class-action suit that ended decades of discrimination in Memphis, TN. Talib is married and is the father of two children who attend schools in Washington, DC.
Alawi Msoud is the Program Director for Advocacy and Public Policy Leadership at the Islamic Leadership Institute of America. A recent grad of the university of Maryland, he's also been a intern with the Bahai Chair for World Peace, worked for Baltimore's Living Classrooms Foundation, and researched Internally Displaced People for CIDCM and START. He's recently been playing hearthstone in his free time.